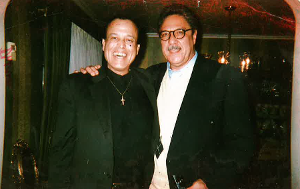 To the right, Professor Bruce B. Jackson (BB) Esquire, (Godbrother) Former Law Professor at Chicago's John Marshall Law School and current Law Professor at Catholic University in Washington D.C. His clients include REV. Jeremiah E. Wright, Robin Roberts from Fox News, the late Walter Payton (NFL) and Donna Stone (Clement Stone) Chicago Billionaires. As a Chicago Loop Trial Lawyer, he's known as the "Wizard of Wacker."
BB is my cousin, Godbrother and fellow Central State Alumni.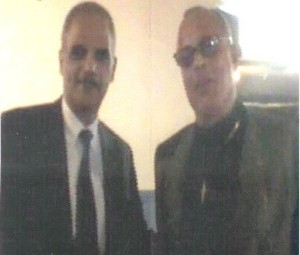 To the left, Eric Holder, (Godbrother) Attorney General of the United States of America. Friend of Reverend Hodge and our Earth Environment. Reverend Hodge has befriended two other past Attorney Generals, the late senator William B. Saxbe and Former U.S. Attorney, Janet Reno (Miami, 1980).
Rev. Hodge, as a child, shook hands with Robert Kennedy (The Late Sen).

Ted (Baritone) Williams Americas Most Famous Homeless Man & Now Book Author, a friend of Earth Temple for 10 years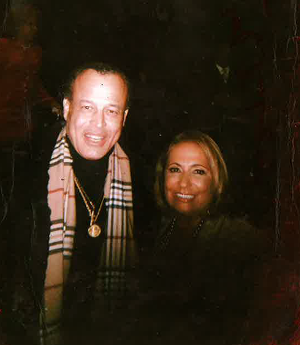 Catherine Hughes, Founder/Owner of TV One & Radio One (77 radio stations) she is a self made billionaire and a friend of Earth Temple.

An old friend and client of Dr. Anthony Hodge (Private Investigator) To the Right, World Famous Civil Rights Attorney, Environmentalist and Godbrother Benjamin Crump Esq.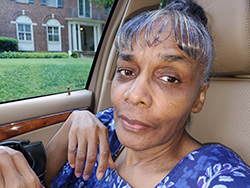 Carolyn Luckey B.A., M.A., PHD. Pending
20 Year Earth Temple Volunteer, life long friend, and Supporter.
Carolyn is an alumni of Howard and New York Universities. Carolyn was the 1st admin. assistant to billionaire Catherine Hughes at WOL Radio.
The 1st of 77 radio/TV stations, now TV One/Radio One.
Before coming to Earth Temple Corp.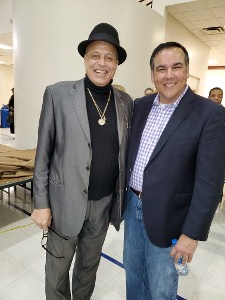 Mayor Andrew Ginther of the city of Columbus, OH. with Dr. Tony Hodge, old friend since 2000.
We're both proud of our Native American roots.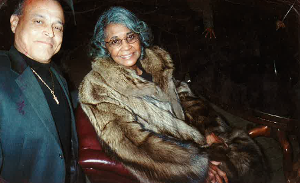 The Late, Great, Nancy Wilson (Right) World known
Jazz Artist / Grammy Award Winner friends for 50 years and of Earth Temple